About
Are you curious to learn what it takes to work as an art historian, conservator, or curator? Wondering how to navigate the application process for a college art program? The Art School & Career Panel Series allows the opportunity to learn from art professionals in the fields of fine art practice, art history, and arts management. Listen to a diverse panel of professionals discuss their career paths and background while sharing valuable tips and recommendations in the arts. This program series is geared towards high school and college students and early career artists and professionals.
Read more about our panelists below and view the programs here:
Meet the Panelists | Fine Art Practice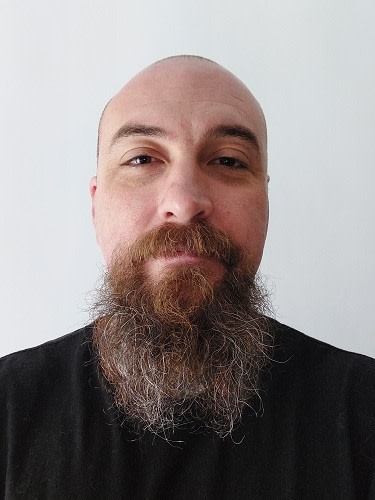 A. Blair Clemo
A. Blair Clemo is an Associate Professor of Craft and Material Studies and holds the position of Ceramic Area Head at Virginia Commonwealth University. Clemo's utilitarian pottery and sculptural installations have been included in over 100 exhibitions both nationally and abroad in venues such as the China Ceramics Museum, Racine Art Museum, Tweed Museum, and the Kentucky Museum of Arts and Crafts. He has participated in artist residencies around the world, including the Northern Clay Center (Minneapolis, MN), Da Wang Culture Highland (Shenzhen, China), Zentrum für Keramik (Berlin, Germany), Jingdezhen International Studio (Jingdezhen, China) and The International Ceramics Studio (Kecskemét, Hungary).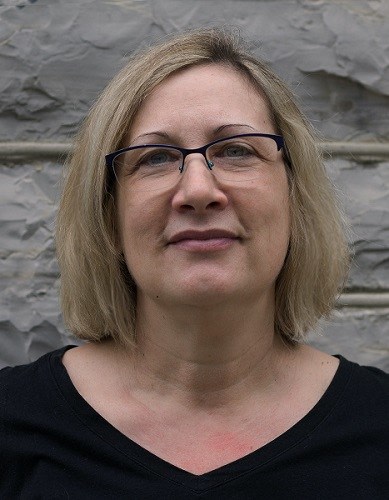 Corrine Diop
Corrine Diop is a Professor of Art, Graduate Director for Studio Art, and Associate Director of the School of Art and Design at James Madison University. Diop teaches all levels of photography from intro to graduate level, as well as history of photography, and contemporary art theory. Diop's art practice centers around photography, including camera and scanner-based images, photo collage and montage, and installations of weathered photographs and objects.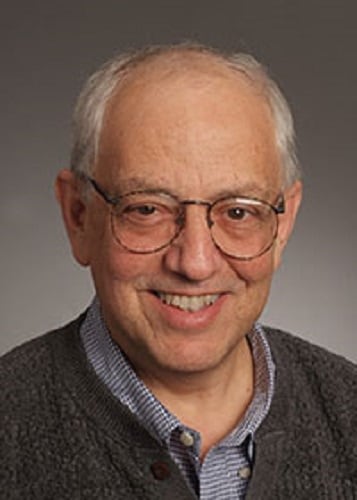 Harold Linton
Harold Linton recently served as Director of the School of Art at George Mason University and as Chairman of the Department of Art at Bradley University. He received the highest endowed award for professional excellence at Bradley University, Caterpillar Professor of Art, and simultaneously for the Department of Art, the William Rainey Harper Award for Department Excellence. Linton was the recipient of a Fulbright-Hays Grant to study cultural life and contemporary social issues in South Africa and subsequently wrote a photo-essay exhibition catalog with an introduction by President Obama, entitled, The Children of South Africa. Linton has served as Visiting Lecturer in design at more than 100 schools of art and architecture and is the author of 19 books and numerous journal articles on design, drawing, architecture, and color. His artwork can be found in several public, private, and museum collections. Linton holds a Master of Fine Arts degree in painting, Yale University, and a Bachelor of Fine Arts in painting, Syracuse University.
Meet the Panelists | Art History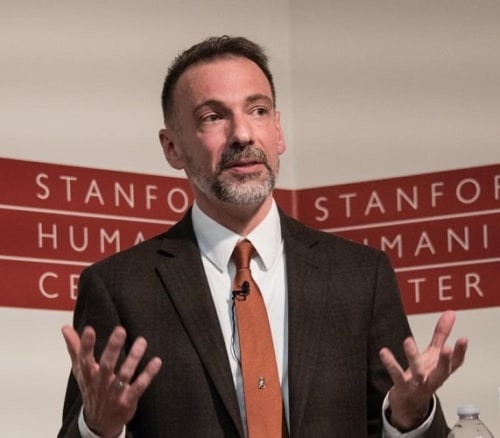 Robert DeCaroli
Robert DeCaroli's research concentrates on the early history and development of Buddhist art. In his first book, Haunting the Buddha: Indian Popular Religions and the Formation of Buddhism (Oxford University Press, 2004), he connects the early success of Buddhism to its interaction with local spirit cults. His second book, Image Problems: The Origin and Development of the Buddha's Image in Early South Asia, (University of Washington Press, 2015) explores the emergence of figural imagery in the earliest Buddhist traditions of South Asia. He is also the author of numerous articles, book chapters, and catalog essays. Dr. DeCaroli recently co-curated the exhibition Encountering the Buddha: Art and Practice Across Asia, at the Sackler Gallery of the Smithsonian Institution and is a Professor of Art History at George Mason University.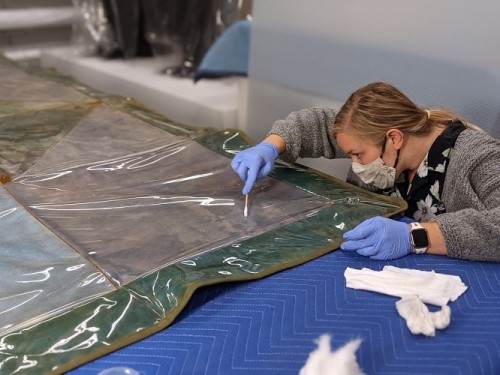 Elizabeth Denholm
Elizabeth Denholm is a collections care professional committed to the physical care, digital recordkeeping, and public interpretation of art and cultural heritage.
Denholm has worked as a manager of a significant private collection of modern and contemporary art in Washington, DC and as a registrar at the Delaware Art Museum, among other positions. Her experience in collections management and registration focuses on managing permanent collections, outgoing loan programs, as well as traveling exhibitions, conditions assessments, and technician-level object care and conservation. She holds an MA in Art History from George Mason University and a BA in Art History from The Catholic University of America.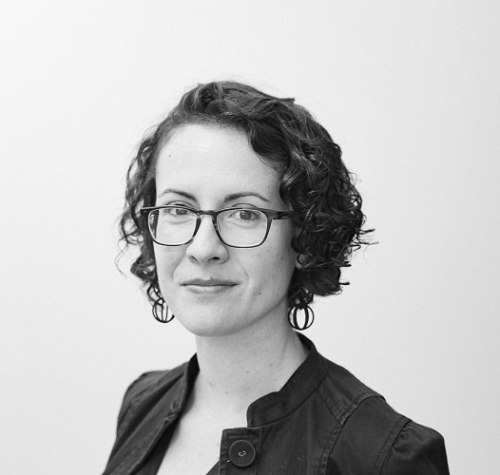 Danielle O'Steen
Danielle O'Steen is an art historian and curator based in Philadelphia. She was the Inaugural Curator at The Kreeger Museum in Washington, DC, where she curated the current exhibition, Lou Stovall: On Inventions and Color. O'Steen has held fellowship positions at the Smithsonian American Art Museum and the Hirshhorn Museum and Sculpture Garden, and worked in the curatorial departments at The Phillips Collection, the National Portrait Gallery, and the Baltimore Museum of Art. She holds a PhD in Art History from the University of Maryland
Meet the Panelists | Arts Management & Museum Studies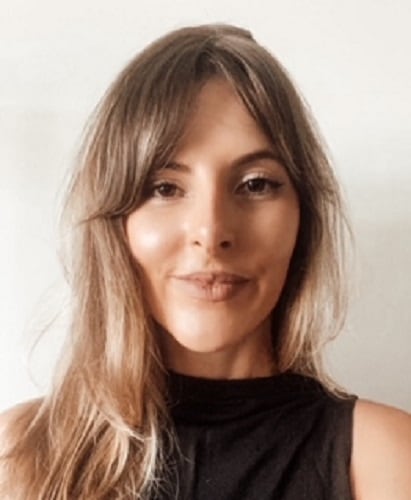 Kelsey Garrett
A California native, Kelsey Garrett began her studies in Art History at UCLA and completed her masters at the Sotheby's Institute for Art Business, New York. Having worked in galleries, museums, and auction houses, she is currently employed at Artsy and working with top galleries within North America and Latin America.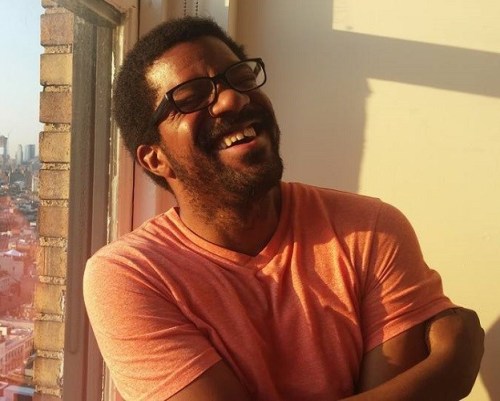 Ross Stanton Jordan
Ross Stanton Jordan is a curator interested in the confluence of politics, history, and visual culture. As Interim Director and Curatorial Manager at the Jane Addams Hull-House Museum, Ross supports the production of exhibitions and programs that connect the social justice issues of the past to the present via collaboration with artists who work with community-based organizations.
Ross is the recipient of the Studio Art Fellowship, Trinity College; the Graduate Curatorial Fellowship, SAIC; and an ACRE Curatorial Fellowship. He was an inaugural curator-in-residence at the Chicago Cultural Center, a Curatorial Intensive Collaborator with Independent Curators International (ICI), and a recipient of ICI's Research Fellowship in 2018. He holds a studio arts degree from Connecticut College, and dual masters degrees in art history and arts administration and policy from the School of the Art Institute of Chicago.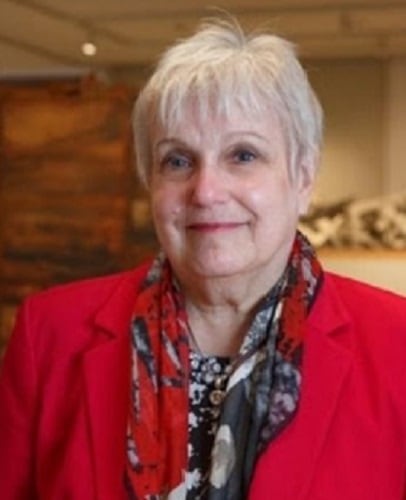 Lenore D. Miller
Lenore D. Miller is Associate Professorial Lecturer at George Washington University where she has been in a leadership position in the visual arts for more than 40 years. She recently taught GW's School of Business course Entrepreneurship & the Arts. An Associate Professorial Lecturer in the Department of Fine Arts and Art History and Curator Emerit at GW Museum, Miller is also a freelance writer for various art publications, including ARTnews, KOAN, Camerawork, New Art Examiner, Metalwork, and Washington Print Club Quarterly. In 2017, she curated and wrote the catalogue for the SMITH|PALEY exhibition at the Kreeger Museum.
An ongoing Fellow of the Norman Rockwell Museum in Lenox, MA, Miller is preparing a monographic exhibition and catalogue on the working title of Tony Sarg and Popular Culture: Commerce and Fantasy in 20th Century America. She is a member of the Cosmos Club, Washington, DC and served for more than three years on the Art Committee. Her own creative work in collage has been included in a group exhibition there called Survival. Miller is also a participating member of ArtTable, the leadership organization for professional women in the visual arts.